About Us
Siam Treasure offers delicious dining and takeout to Chicago, IL.
Siam Treasure is a cornerstone in the Chicago community and has been recognized for its outstanding Thai cuisine, excellent service and friendly staff.
Our Thai restaurant is known for its modern interpretation of classic dishes and its insistence on only using high quality fresh ingredients.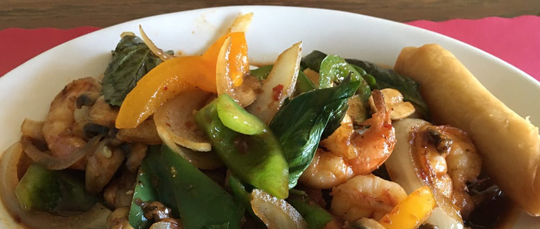 Our Reviews
Really really good. Their Tom Kha soup is so good and is spicy as well. The place is staffed well and is also very clean and pleasant. I like all of their curry options and they make a mean pad Thai.
Garrett P
Great food and great service from their awesome staff. Their panang curry is delicious as is their pad thai.
Lyn Reid
Food is tasty and delicious. BYOB is awesome and for those who don't drink, the water is flavored with fresh cut orange. Very good service and very good food. Coleagues and I added it to the lunch rotation list.
DRiz
Nice owner, makes you feel welcome. Fresh food that doesn't taste fishy like most places. Great for pick up too.
Joe J.